Our Church Building
Central Baptist is the result of a fusion of several city centre Baptist Churches including Harvey Lane (1760), Belvoir Street (1845), Charles Street (1831), United Baptist (1940) and Victoria Road (1866). The fine Georgian building on Charles Street, in which the church meets, provides a modern suite of rooms and facilities.
Room Hire at Central Baptist Church
Central Baptist Church offers a range of rooms to suit a wide variety of requirements. If you would like more details or are interested in booking a room, please fill in the enquiry form below or email our Room Hire Manager on contact@central-baptist.org.uk. All of our rooms are access friendly. All those who rent space from Central Baptist Church have access to the pay and display car park in Alfred Place, adjacent to the church. For more information about parking please see our home page and the 'how to find us' section.
Church Sanctuary
The recently refurbished Church Sanctuary offers a superb and unique location for your larger gatherings. It is suitable for meetings, lectures and a wide variety of other events. The church has a seating capacity of approximately 250. WiFi is available in the Church Sanctuary for those who might need it.
Example usage includes: Church services, large conference space, and concerts.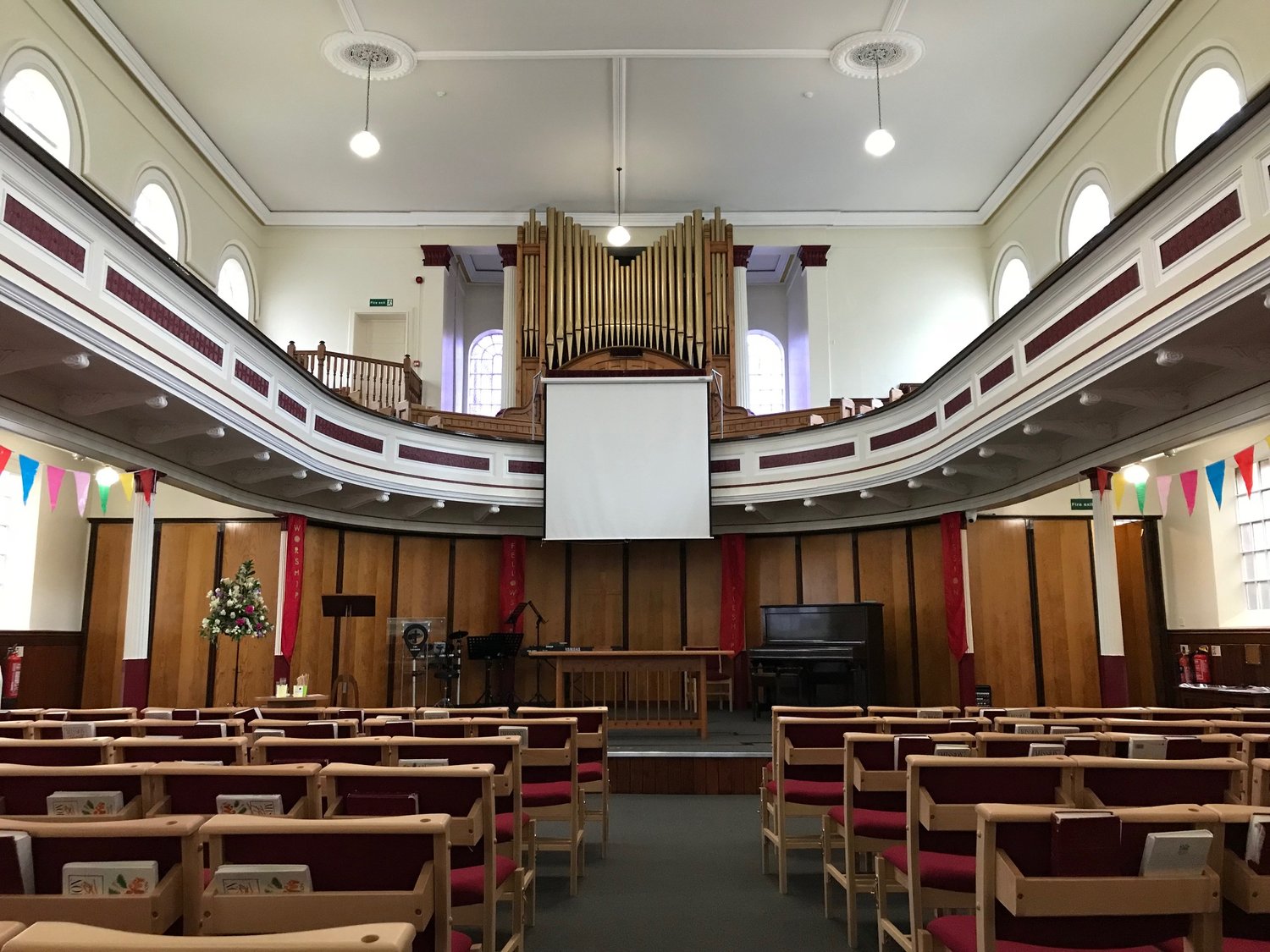 Belvoir Room
The Belvoir Room is a large open space ideal for large meetings / music practise / parties. There are stackable chairs available at no extra cost. The Belvoir Suite has a seating capacity of 150.
Example usage includes: Church services, medium conference space, buffet refreshment area.
Please note that the Belvoir Room is located upstairs with access available via a stairlift for those who would require this. It is also home to the One Roof Shelter so has limited availability.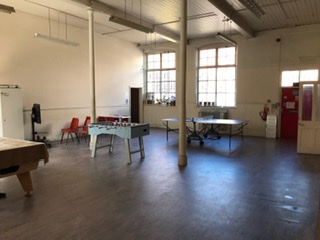 Victoria Lounge
The Victoria Lounge is a comfortable meeting area which is ideal for discussion groups and smaller social gatherings. A small fitted kitchen is available for use on request if you wish to cater for your group. The Victoria Lounge has a seating capacity of approximately 50. WiFi is available for those who might need it in the Victoria Lounge.
Example usage includes: Small church meetings, coffee clubs, babies and toddlers groups, small meetings, office use.
Charles Room
The Charles room is a large open area ideal for a wide variety of activities, from crafts to dancing groups.
There are stackable chairs and tables if required or the floor can be cleared if you are feeling a bit more active. The Charles Room has a seating capacity of 100.
Please note that the Charles Room is used exclusively by The Centre Project Monday - Friday and is therefore unavailable on these days.